Simple yogurt ice cream from just five ingredients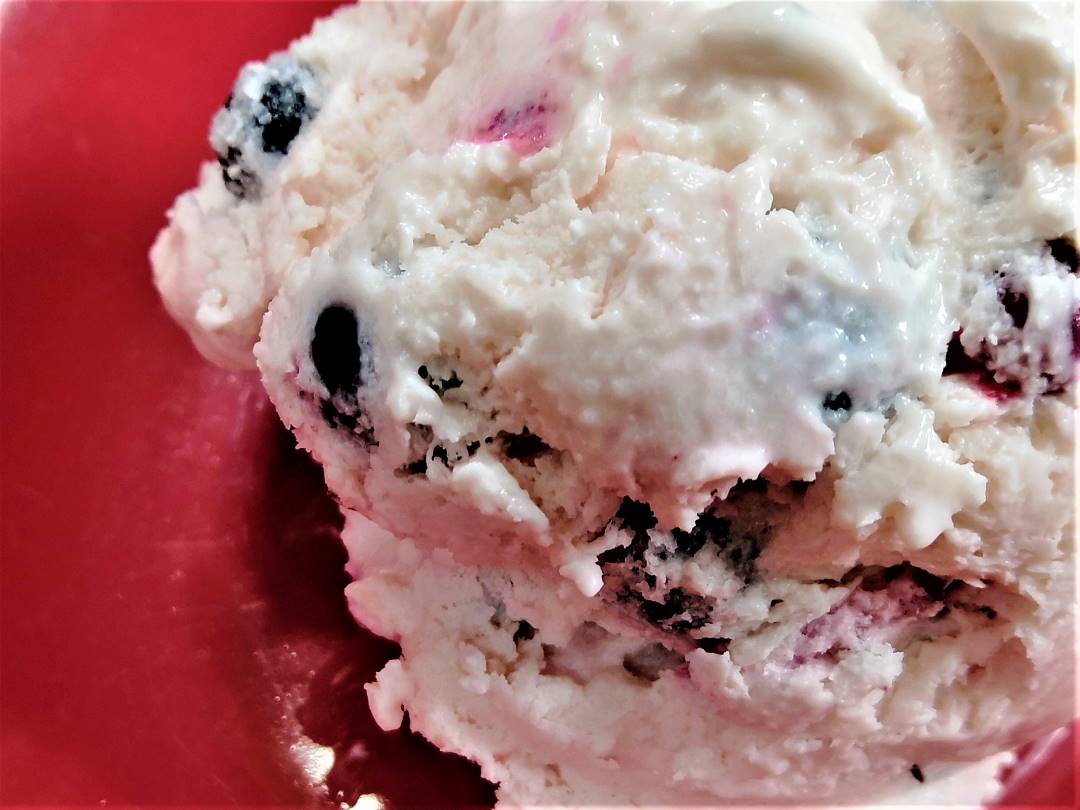 Preparation time: 20 minutes Servings: 4
Cook time: N/A Total Time: 7 hours
Difficulty: Very easy
Ingredients:
Recommended tools: Hand mixer (strongly recommended)
500 g / 18 oz creamy greek natural yogurt
250 g / 9 oz fruit like black currant, raspberries, chopped strawberries, etc.
5 tablespoons clear honey
150 ml / 5 fl oz double cream
1 lemon
Another hot weekend is coming. Of course, we are in the middle of the summer. So, I think it is a great time to make something that will help to cool us down… The perfect time for an excuse to make ice cream. So, today we are going to make a simple yogurt ice cream. And you are going to need only 5 ingredients.
Ok, let's do it…
Instructions:
First, we need to make some whipping cream. Prepare a smaller mixing bowl suitable for whipping. Then, pour a double cream (heavy cream) into the bowl and whisk it with a hand mixer until the cream starts thickening and holds its shape. It usually takes 2 or 3 minutes. Just don't overdo it… We are making the ice cream, no butter. Then, leave it to rest for later.
Now, take a bigger bowl. Add the Greece yogurt, lemon juice squeezed from a lemon, 5 tablespoons of the clear honey. You can use more if you like a sweet taste. Then, mix it with the hand mixer for 5 minutes make the mixture softer and airier. Then add fruit of your desire, whipped cream from early, and stir everything together. When you finished pour it into a plastic container suitable for the freezer.
Put the container into the freezer. Leave it there for 1 hour, then stir the mixture a couple of times. Then repeat it every 30 – 40 minutes until stiffens.
This probably takes around 6 – 8 hours depends on the type of the freezer.
Now, it is time for our last phase. Take the yogurt ice cream from the freezer. Eat it and enjoy it.
Ok. I hope you like this recipe and see you with my next one soon.
---
---