Simple Chicken Soup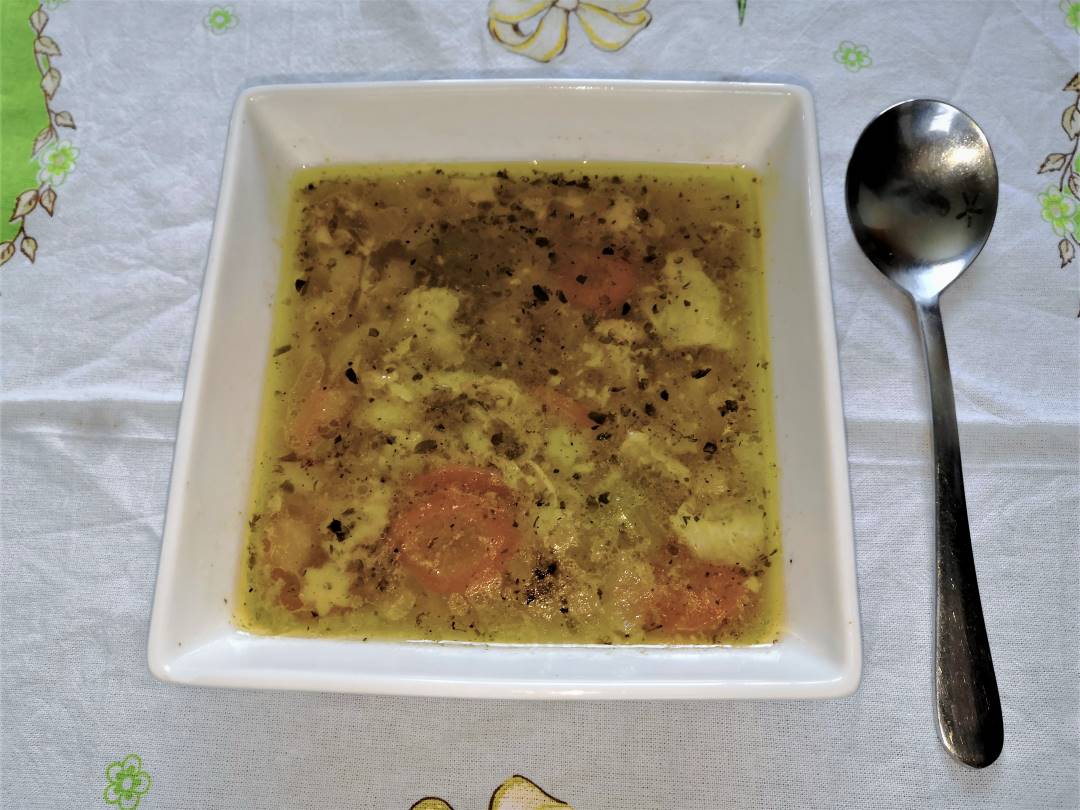 Preparation time: 15 minutes Servings: 6
Cook time: 2,5 hours Total Time: 3 hours
Difficulty: Very easy
Ingredients:
2 liters / 0.54 US gallon water
1 whole medium size chicken (around 1.7kg / 3.5 lb)
10 whole black peppercorns
10 whole allspice
6 leafs Bay leaves
2 medium onions
4 medium-size carrots
1 celery ribs (with leaves)
pinch salt
2 tablespoons dark soya sauce
1 – 2 nests noodles (of your choice)
Instructions:
First, you have to make a chicken broth. Prepare a big pot. Place the whole, clean chicken into the pot, add the water, bay leaves, whole black peppercorns, allspice. The chicken should be submerged underwater (more or less).
Then heat the water slowly until it starts boiling. Then decrease the heat to a minimum so, the water will just enough to boiling – bubbling really softly and cook it for at least 2 hours. After that time the chicken should be done. You can see the meat falls off from bones nearly itself.
Cool its little bit off for safer manipulation, then take the chicken off the pot and separate the meat from bones. Then cut the meat into small pieces for later use. Percolate the rest of the chicken broth. Throw the herbs and put back the broth into the pot and heat it again. If you want your chicken soup to be less fat, leave it in the fridge overnight. The fat solidifies on the surface and can be simply removed.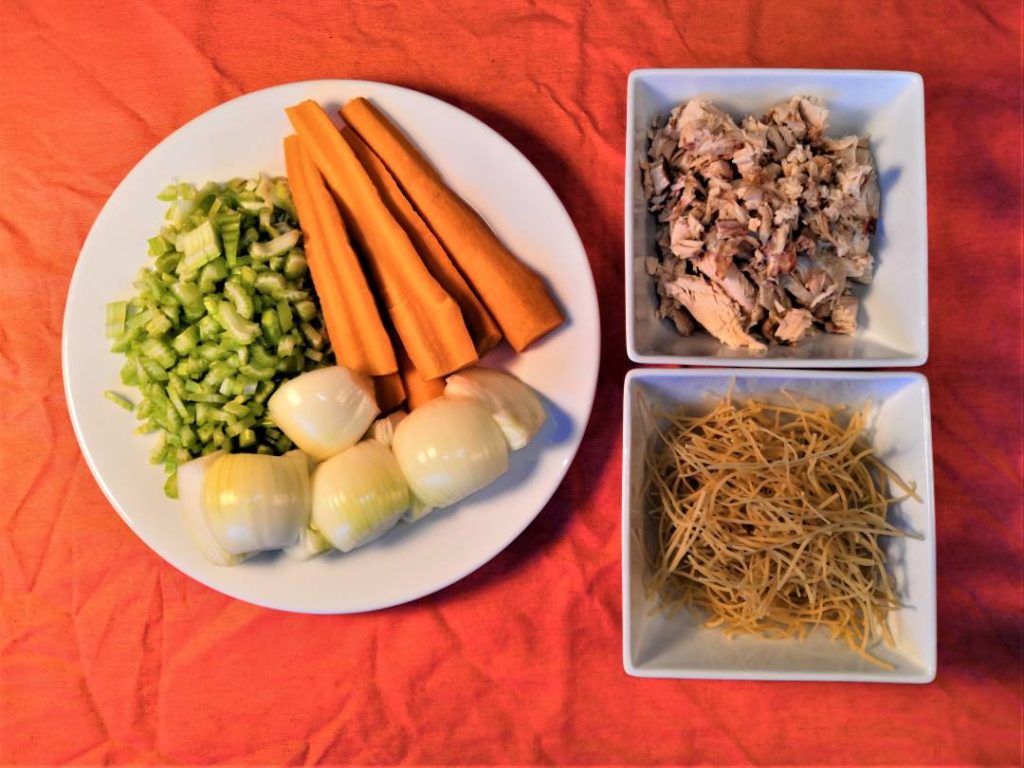 Meanwhile, prepare the vegetable. Peel and halve the carrots. The celery cut into small pieces and peeled then quartered onions. If you have onions from your own garden and you know it is chemicals-free you can just cut it in quarters, leave the cover… It makes a nice color pleasure for your eye.
Then add dark soya sauce for better color and stronger taste. Boil for 15 minutes. Check the taste. Add salt as needed, then add last ingredient – noodles… Cook for another 5 minutes (depends on the type of noodles you have) and you are ready to serve. You can sprinkle with chopped fresh herbs like a sieve, marjoram, etc. And your chicken soup is done.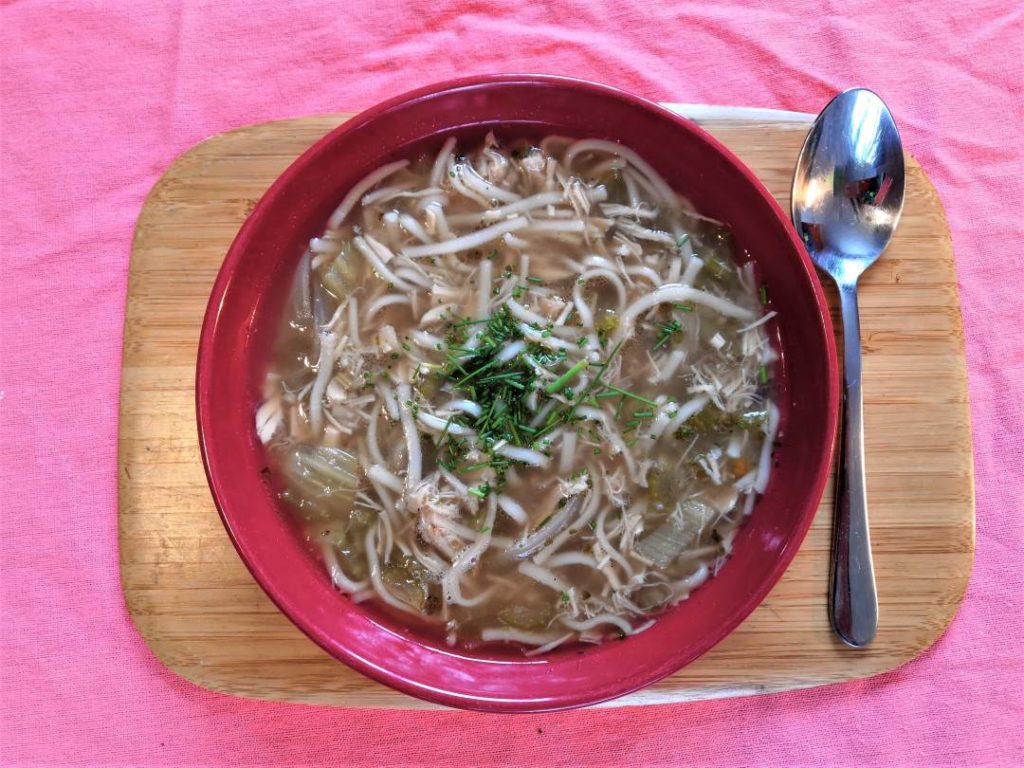 Bon appetite…
---
---