Czech Meatloaf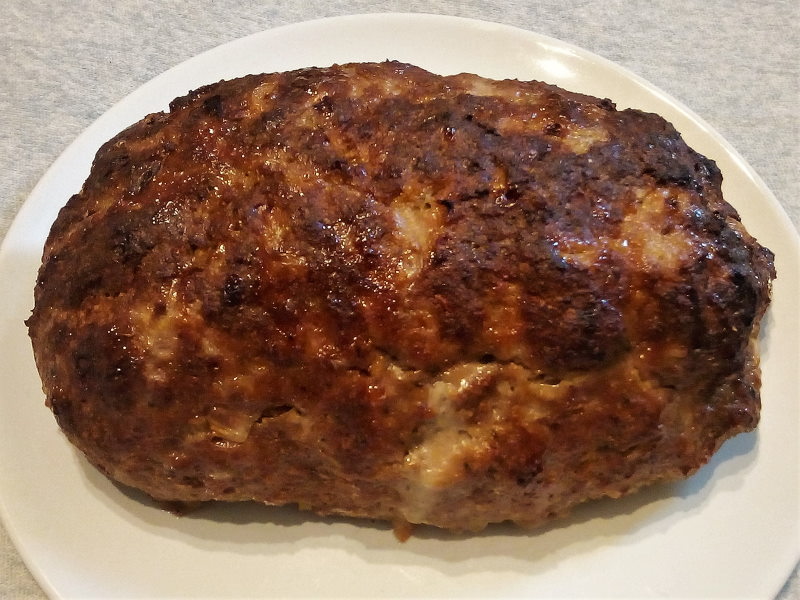 Preparation time: 20 minutes Servings: approximately 10 slices of meatloaf
Cook time: approximately 75 minutes Total time: 95 minutes
Difficulty: Easy
---
Ingredients:
500g/18oz Pork mincemeat
500/18oz Beef mincemeat
2 medium size onions (chopped softly)
150g/5.3oz breadcrumbs
2 slice white bread
2 eggs
250 ml of milk
5 cloves of garlic (crushed)
2 teaspoon salt
1 tbsp marjoram
½ tbsp oregano
½ tbsp cumin
½ teaspoon ground pepper
Instructions:
Chop 2 slices of the bread into small cubes, and then put in a small bowl with milk to soak.
Take a large bowl. Add all ingredients. Mix it well with your hands (get a little dirty). If the mixture is too thin add more breadcrumbs.
Then shape this meat mixture into a long loaf shape, place it in a water bath around 2cm deep to keep a moist on a baking tray when it bakes, and baste with little water.
Preheat the oven to 220°C/430°F and bake first 15 minutes with that temperature to keep the shape. Then decrease to 180°C/350°F and leave it for another 60 -70 minutes until brown. If you are worried it will burn you can cover it with a tin foil but don't forget to remove it 15 minutes before the end.
And that is all. Best to eat the meatloaf hot and fresh with potatoes or dumpling, cooked cabbage or as a side dish with sauces but it is also nice cold as well – have it with bread, mustard or ketchup, and onion.
Bon appetite!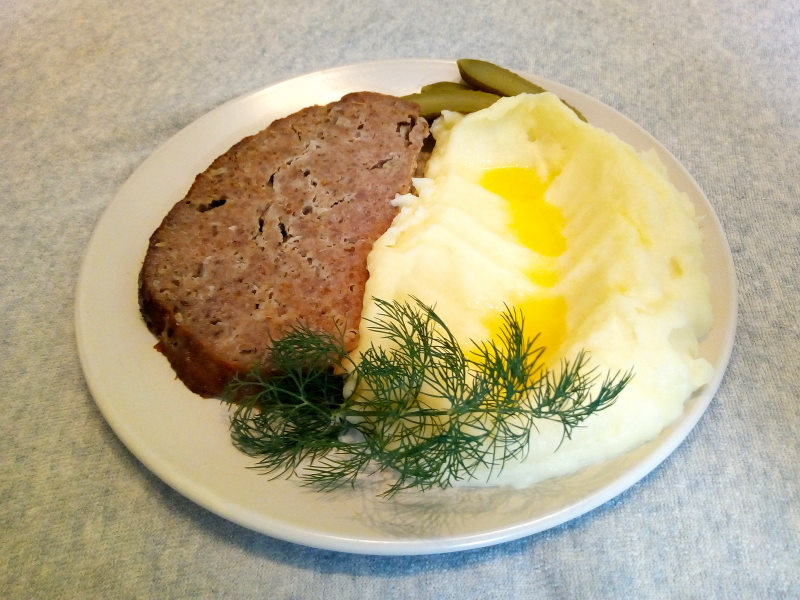 ---
---