Homemade Gummy Bears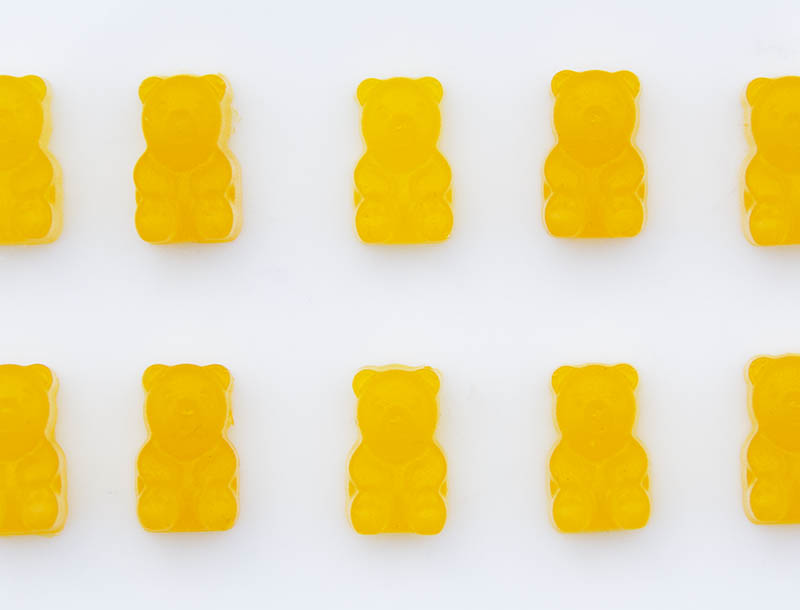 Preparation time: 10 minutes Servings: 450 grams of gummy bears
Cook time: 12 minutes Total Time: 22 minutes
Difficulty: Very Easy
Ingredients:
250ml 100% Orange Juice
4 tablespoon Powdered Gelatine ( approximately 50g/1.8oz)
4 tablespoon Sugar (approximately 65g/2.3oz)
4 tablespoon Honey (approximately 90g/3.2oz)
1 lemon
citric acid
So, have you ever been wondering how to make your own gummy bears? Then you are at the right place. I have tried to make some so many times having lots of fun doing so. The first batch was really disgusting, but since then I have made some improvements. Using more sugar, less gelatine and so on. They are still not perfect but I think I am really close. At first, I was surprised how much sugar the big companies are using. Also, your homemade gummy bears are much softer than you usually get with the commercial ones or if you don't like pigskin gelatine and would like to replace it with an agar you will make something looking more like a jelly. So, let's have fun. Use your fantasy and I wish you good luck with your gummy bears' adventure.
Instructions:
In a small pot place 250ml of a 100% orange juice (it will be better if you use some fresh fruit, but it can also be done from a concentrate), lemon juice from your lemon, sugar, and honey. Use a wire whisk (or even a hand mixer)… Whisk until all ingredients have dissolved.
Check the taste. If your mixture is too sweet or you want to make it sourer, then add some citric acid. 1/4 of a teaspoon should do the trick. If you don't have any citric acid the more lemon will do the trick as well.
Now gradually add the gelatine in small portions into the mixture while whisking. If you add all gelatine to the mixture at once you will end up with some thick globs of gelatine which are going to ruin your final product.
Now it is time to heat it up! Start to medium heat. Stir until the mixture is almost boiling.
Prepare your silicone gummy bears mold. If you don't have it, you can use a common cake tin or a bowl with a flat bottom and carefully pour the hot liquid into the silicone mold and place it to the fridge for at least 90 minutes ( but I recommend overnight). And now you can enjoy your own homemade gummy bears. If you think they are still too soft leave them in the fridge to dry for couple more days.
Best way to keep them fresh is to store them in a sealed glass jar in the refrigerator. They should stay fresh for several weeks.
Have a fun. See you next time.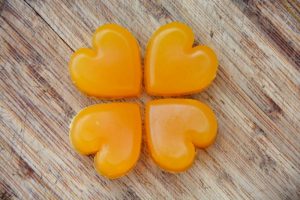 ---
---