Fermented Elderflower Soda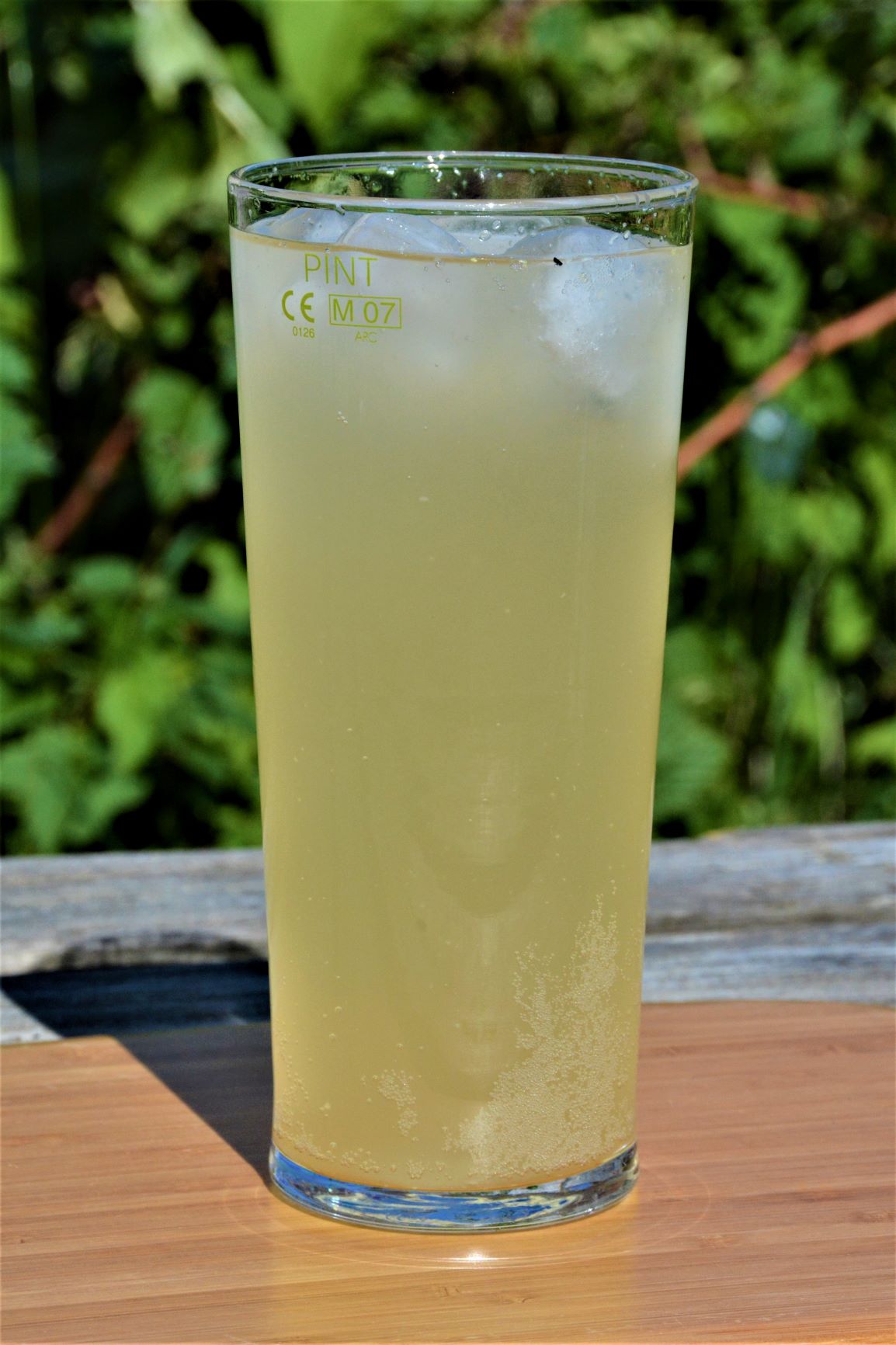 Preparation time: 25 minutes Servings: around 3 liters of Fermented elderflower soda
Cook time: N/A minutes Total Time: several days
Difficulty: Very easy
This recipe is for 18+ only (because the final product contain an alcohol).
Ingredients:
3 litres water
170g/6oz elderflower heads (around 20x large elderflower heads)
300 – 400g/10.5 – 14oz sugar (less sugar if you like it sour and less alcoholic)
1 tablespoon honey (optional)
2 lemons
1 teaspoon citric acid (or you can a lemon juice from another 2 lemons)
¼ teaspoon yeast
Instructions:
For this the recipe we need to a big clean jar ( 4 liters/a gallon). Fill it from one-third with clean water (prefer lukewarm). Make a lemon juice from lemons.
Then add all ingredients to the jar except for the yeast and elderflower heads. Stir until all ingredients dissolve into water.
Then wash the elderflower heads properly to make them dirt and bugs free. Put them into the jar. Fill it with the remaining water, add the yeast, gently stir it and cover the top. I usually use a small plastic bag and a rubber band.
Leave it for around 5 days (depends on the room temperature) to let the fermentation start.
If it is everything right you could see little bubbles floating from the bottom.
After that, it's time for our half-ready drink makes it fizzy.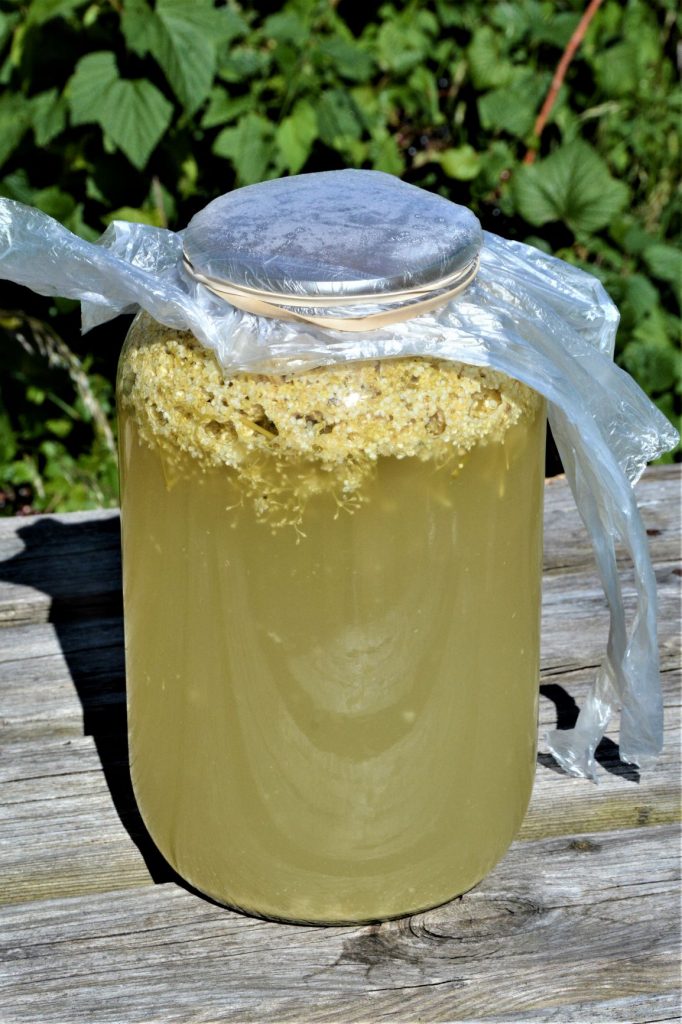 For this recipe, you are going to need to prepare bottles for around 3 liters (3/4 gallon) of the elderflower soda. I prefer glass but you don't have it you can use even plastic bottles from 'industrial drinks'.
Add 1 teaspoon of sugar to the empty bottle on every liter (1/4gallon) of your drink. Then fill it with your nearly ready elderflower soda (for filling use a sieve and a strainer) and close it properly this time. Leave it to carbonize for another 4 – 5 days and that's it.
Before drinking, I recommend cool it in the fridge for a couple of hours. Best serve with some ice.
Warning!
Use bottles which can handle high pressure. If else you will risk an explosion and a big mess in the kitchen (at least) and an injury.
I hope you will enjoy your time drinking the fermented elderflower soda or you can try our Homemade elderflower cordial.
---
---