Simple Coconut balls (similar to Raffaello)
Preparation time: 15 minutes Servings: around 45 Coconut balls
Cook time: N/A Total Time: 45 minutes
Difficulty: very easy
Ingredients:
1 tin sweetened condensed milk (size around 400grams/14oz)
225g/8oz (+ some extra for layer cover) desiccated coconut
50x whole almonds
Instructions:
Good morning my readers. Thank you for visiting my site. today I decided to make some super easy treat for anybody who likes the taste of coconut. Several days ago I was visiting my sister and she offered small little coconut balls. They looked very interesting and tasted really good. So, let's share the recipe.
The recipe is very simple. You need only 3 ingredients.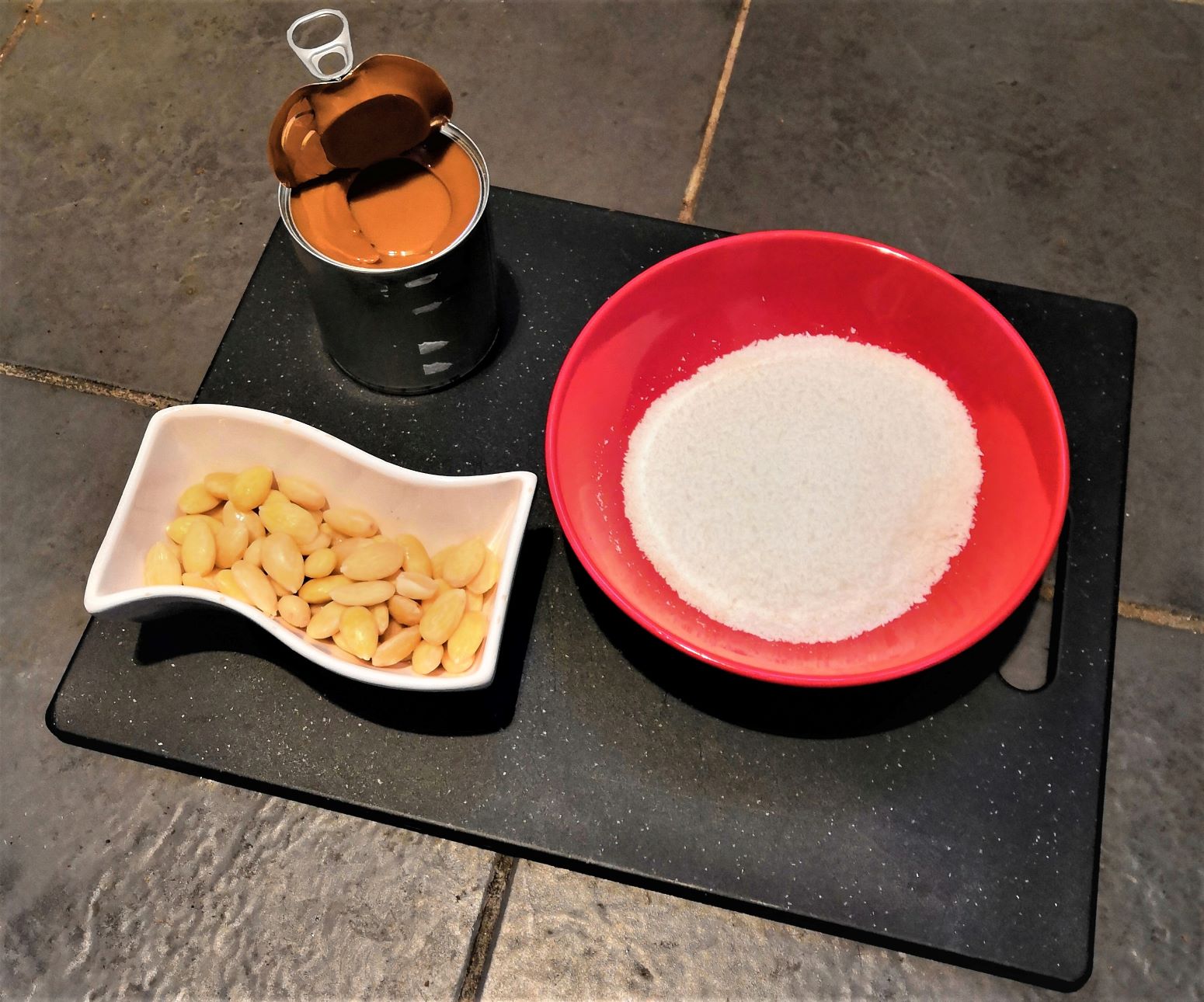 First, we prepare a mixture. Get a desiccated coconut. I recommend to shred it in a food processor to make it even softer. It tastes better. But if you don't have the food processor or you are just lazy you can skip this step. Then put the coconut into a middle size bowl. Add the condensed sweetened milk and mix well together.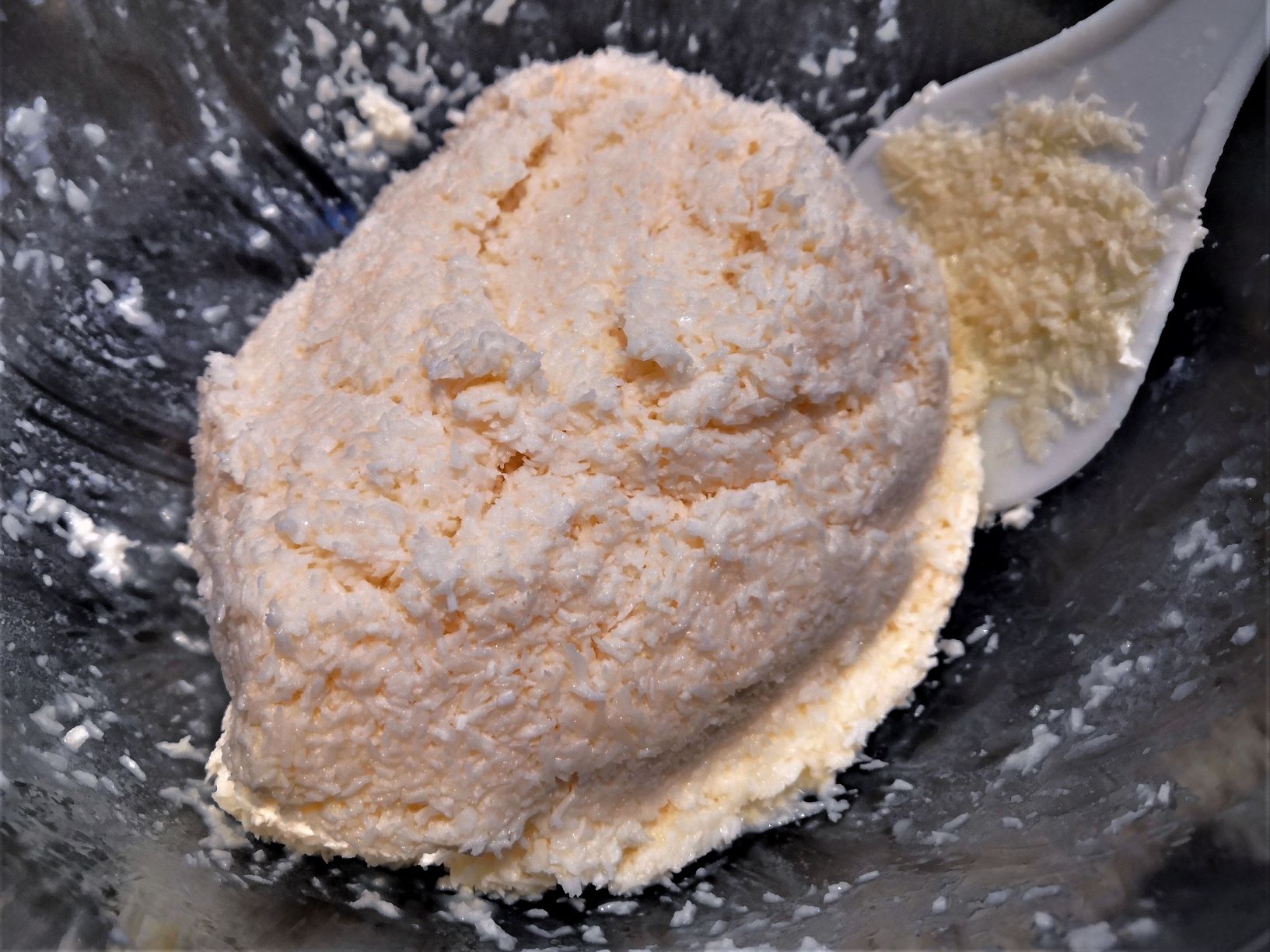 Then leave the 'dough' rest in the fridge for at least one hour (better overnight) to let the coconut absorb all the condensed milk.
In the meantime, we need to prepare almonds. Get a small pot. Fill with some water and heat it until boil. Then add whole almonds to the pot. Boil them for around 3 minutes. Then cool them off with some cold water and strip the peel off. It should be very easy. So, the almonds are ready to use.
Now start to make small coconut balls. Take a small piece of the dough, insert an almond and roll a small coconut ball. When it is done, then roll it in a dry coconut to make the nonsticking crust. You will make around 40 – 50 depends on the size. And that is all. As you can see.. very easy. Best to keep them in the fridge.
If you like you can do a little experience and dip them in the melted chocolate. Good luck and see you next time.
---
---